You will need to perform three 30-minute sessions per week ideally to optimise results whilst on a weight loss journey
Cardiovascular Training Guidelines
You can perform cardiovascular exercise through any means of your choosing; this includes a cross trainer, exercise bike, treadmill or jogging outside, rowing / swimming etc.
It doesn't matter how you choose to do it, the idea is simply that you get your heart rate up to roughly 60 – 70% (maximum) of your maximum heart rate and hold it there for at least a 30-minute period.
You will need to perform three such half an hour sessions per week ideally to optimise results whilst on a weight loss journey.
As you gauge your progress on a weekly basis, you should increase either the duration by five minutes per session or once all three sessions have reached a 60 minute maximum limit each increase the number of days you perform cardio on.
These variables should only be increased as weight loss plateaus. You could coincide this with a 50 – 100 calorie drop per day (from carbohydrates) too as a means of doubly accelerating progress until weight loss resumed.
Regardless of your preferred method, utilising cardiovascular activity as outlined above will definitely yield positive results.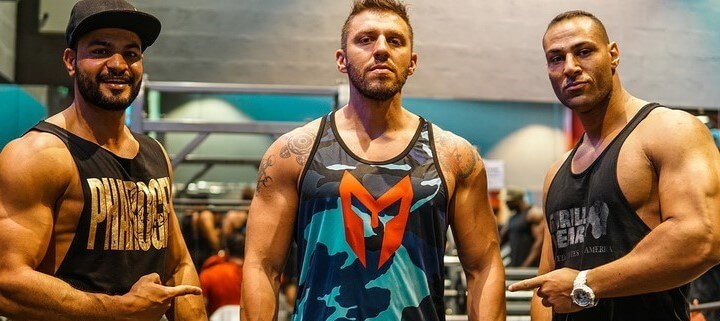 Resistance Training Guidelines
When performing resistance training in general, there are some basic guidelines to adhere to regardless of your training phase in order to achieve maximum efficiency.
These guidelines are:
The weight being lifted should always be entirely controllable
Perfect lifting form must always be utilised
All repetitions should be performed with a two second positive phase, a one second squeeze at the bottom of the movement and a two second negative phase (at least)
You must always adhere to your specified rep and set count per lifting phase
You must always adhere to your specified rest periods
In conjunction with these basic guidelines, you should structure your resistance sessions as follows whilst on a cut:
Perform each exercise for a total of 8 – 10 reps
Perform between 5 – 6 sets per exercise
Ensure that you have between 30 – 60 seconds rest in between sets
Ensure that your session consists 80% of isolation exercises and 20% compound movements to prioritise muscle growth
Make sure that you train every muscle group at least once per week
It's also important that you include three cardiovascular sessions per week in the manner previously outlined. When your body fat percentage ceases to drop, it would be appropriate to increase cardio as prescribed in the cardio guideline section until weight loss resumed again.
Regardless of your chosen goal, you must ensure that you adhere to the nutritional guidelines we shared earlier as they are going to account for at least 80% of your results whilst using clenbuterol.
Clenbuterol Gym Guide
The optimal fat-burning workout is one that combines heavy weight training and cardio.

The following weights program uses a Monday/Wednesday/Friday training split, and is divided into upper and lower workouts. This means one week you will training your upper body twice a week (Monday and Friday) and your lower body once a week (Wednesday). The following week, this is reversed and you train your lower body twice a week (Monday and Friday) and your upper body once a week (Wednesday).  Abs are trained twice a week, on off days.

Your cardio should be performed every day of the week, apart from the days you perform the lower body workouts.

This routine is deliberate low volume, and concentrates on compound exercises. It has been carefully designed for people who are dieting to lose weight, and therefore will not have as much fuel and energy as they normally would.
Week 1
Monday – Upper Body Workout 1
Medium Grip Barbell Flat Bench Press (2 x 8-12)
Standing Military Press (2 x 12)
Lying Triceps Press (2 x 15)
Chin-Up (2 Sets to failure)
Bent Over Barbell Row (2 x 10)

Tuesday – Ab Workout
Decline Crunch ( 3 x 12)
Knee Raise on Parallel Bars ( 3 x 12)
Exercise Ball Crunch ( 3 x 12)

Wednesday – Lower Body Workout 1
EZ Bar Curl (2 x 12)
Hammer Curls (2 x 15)
Seated Calf Raise (1 x 15)
Stiff Legged Deadlift (2 x 15)
Hack Squat (1 x 8, 1 x 20)

Thursday – Ab Workout
Decline Crunch ( 3 x 12)
Knee Raise on Parallel Bars ( 3 x 12)
Exercise Ball Crunch ( 3 x 12)

Friday – Upper Body Workout 2
Incline Dumbbell Press (2 x 8-12)
Seated Dumbbell Press (2 x 12)
Dips (2 x 12)
Wide Grip Lat Pulldown (2 x 10)
Deadlift (1 x 8, 1 x 4)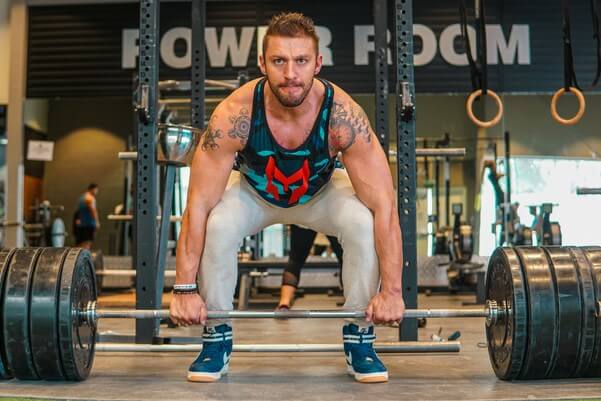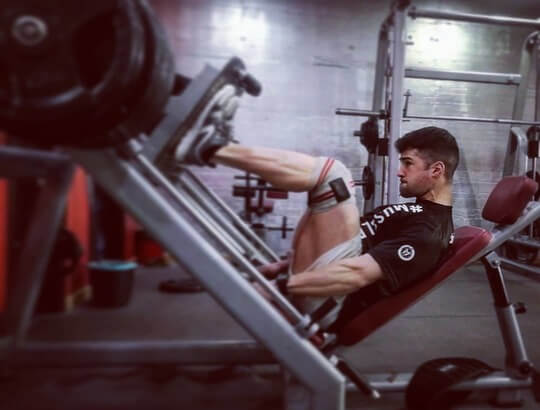 Week 2
Monday – Lower Body Workout 2
Dumbbell Alternate Bicep Curl (2 x 12)
Plate Twist (3 x 15)
Calf Press (1 x 15)
Hamstring Curls (2 x 12)
Squats (1 x 8, 1 x 20)

Tuesday – Ab Workout
Decline Crunch ( 3 x 12)
Knee Raise on Parallel Bars ( 3 x 12)
Exercise Ball Crunch ( 3 x 12)

Wednesday – Upper Body Workout 3
Barbell Decline Bench Press (2 x 8-12)
Smith Machine Military Press (2 x 8)
Close Grip Barbell Bench Press (2 x 15)
Chin-Up (2 Sets to failure)
Bent Over Barbell Row (2 x 10)

Thursday – Ab Workout
Decline Crunch ( 3 x 12)
Knee Raise on Parallel Bars ( 3 x 12)
Exercise Ball Crunch ( 3 x 12)

Friday – Lower Body Workout 3
Preacher Curl (2 x 12)
Zottman Curl (2 x 15)
Standing Calf Raises (1 x 15)
Squats (2 x 15)
Leg Press (1 Set to failure)